Contact InnLight Marketing
We'd love to hear from you! Please use the contact information below or the form at right. We will be back in touch!
Christine Gustafson
INNLIGHT MARKETING
Cell: 831.241.2243
christine@innlightmarketing.com
When excellence is the only acceptable standard:
www.innlightmarketing.com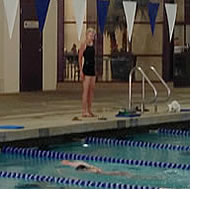 For 24 years, I have been swimming one mile a day at the Monterey Sports Center. I swim nonstop by doing kick-turns. It is a time of prayer and meditation and has paid off in exceptional health, peace of mind and a mental clarity that has allowed me to build a successful career … and life. Today marks 7,000 miles!
– May 1, 2022

""I have been working with Christine Gustafson for 13 years now and she has saved my life! There were so many marketing projects which I wanted to get off the ground but did not know where to start. Christine adeptly and painlessly helped me to define my goals for the Inn. I quickly realized how little time I had been spending on marketing and how much I needed her expertise. She quickly went to work optimizing what marketing I had done and the difference was immediate! What I thought was going to be a mediocre year has turned into one of my best. It can be hard to have a working relationship where you are on opposite coasts but Christine makes it easy! She is enthusiastic and always interested in my life and my business; always responsive to my needs when I know she has tons of other projects going on at the same time. I feel like I am her only client. I look forward to continuing to work with her. We still have a lot of projects to tackle!"
– Heidi Senkler Godbout, North Bridge Inn – Concord, MA