Meet Christine Gustafson, InnLight Marketing
The career path that started me on the road to InnLight Marketing began in newsrooms in Southern California. I was a journalist specializing in feature writing, investigative journalism and breaking news. My clients included a wide range of newspapers, magazines and specialty publications. Overtime, my focus narrowed to entrepreneurial stories – features about super successful individuals who started with an idea … and went on to build it into a worthwhile service or product that benefited dozens to thousands of people.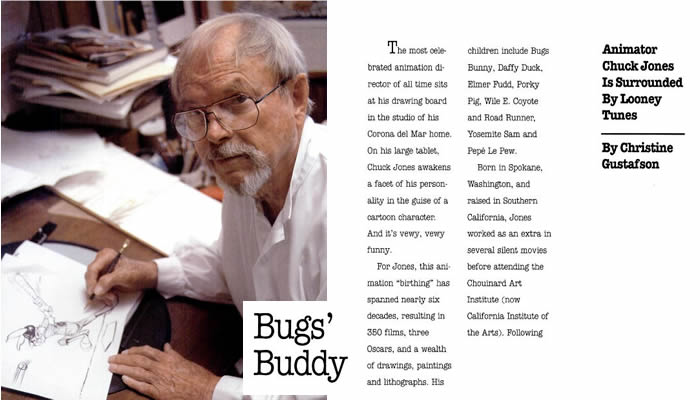 In the early 1990's I was inspired to write a book about communication … relationships and marriage. Making connections with others is the primary joy of my life. Researching this book provided the opportunity to meet and interview a wide range of individuals who, to put it simply, loved being in a lasting relationship. They became my teachers as this Los Angeles Times article points out. The book was funded by John & Donna Crean, the founders of Fleetwood RV. They opened the door to not only the creation and publication of the book, but the teaching of evening college classes, TV and radio appearances as well as multiple newspaper and magazine articles.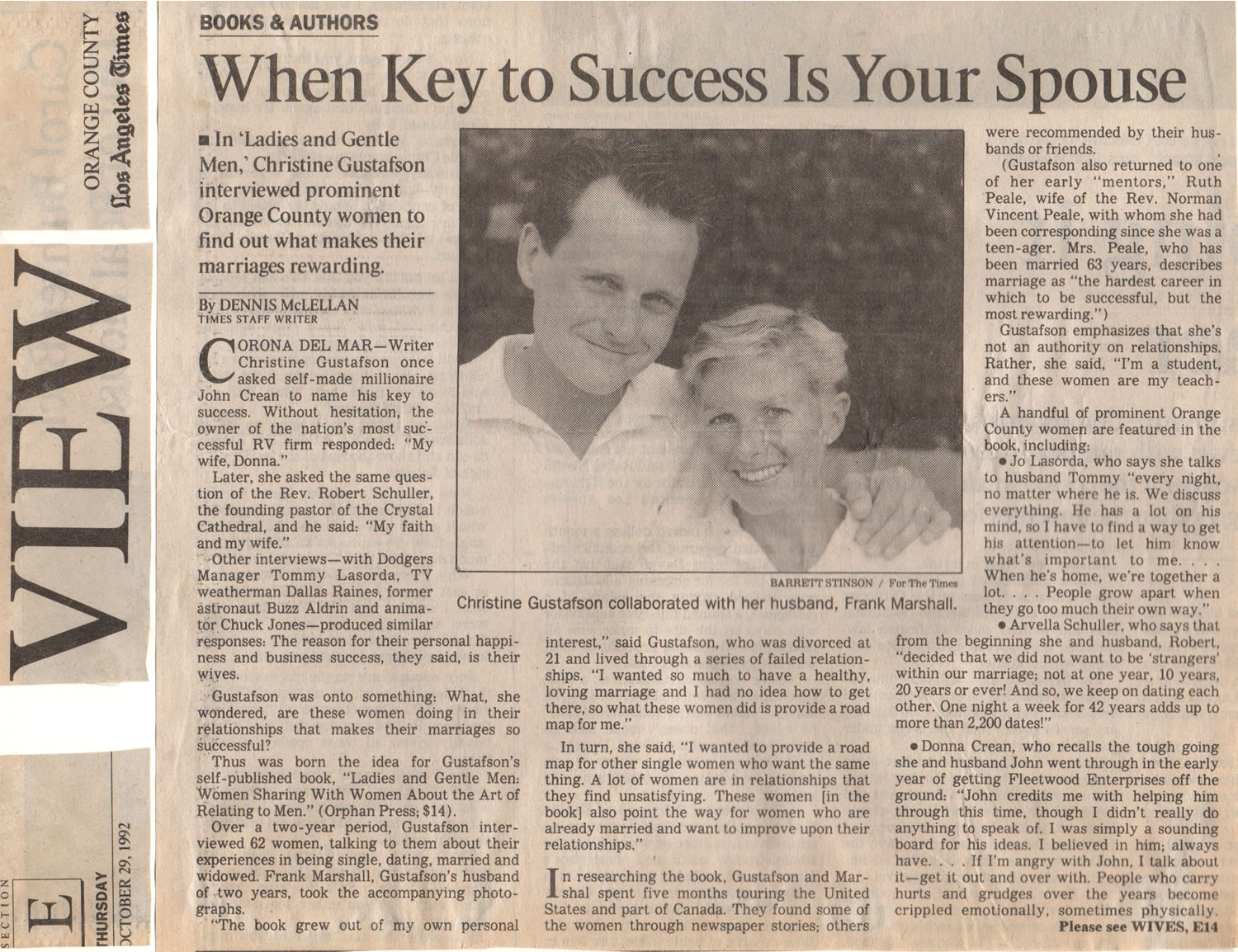 It was a move to the Monterey area that fostered a shift in my line of work. The newspapers were union and jobs were slim. I had won multiple state-wide first place awards in journalism, so thought that would give me an edge. Though it did not work out that way. Instead, I went to work for Don Martine, the owner of Martine Inn bed and breakfast in Pacific Grove. Transferring my passion for entrepreneurs and my skills as a writer and photographer, I assisted Don with publicity and marketing.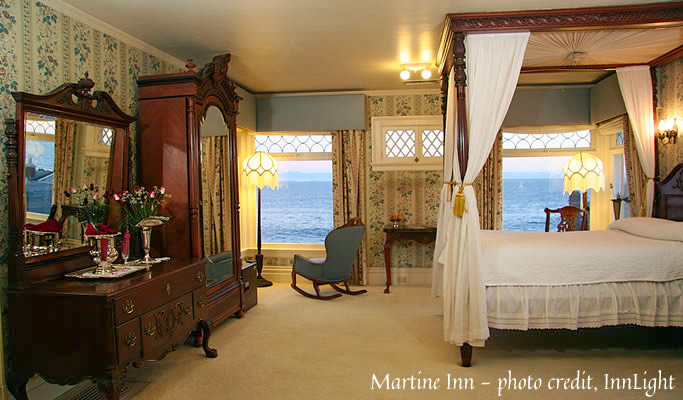 Don Martine is the co-founder of CABBI (the California Association of Bed & Breakfast Inns). He rapidly expanded my work to include publicity and marketing for CABBI. The year was 1998 when bed and breakfasts were beginning to evolve from mom and pop operations to professionally run businesses. What was lacking was marketing and Internet knowledge on the part of the innkeepers. So I developed a comprehensive marketing program for CABBI innkeepers that helped them put the marketing building blocks in place. I called it InnLight.
By the year 2000, InnLight had grown dramatically … inside of CABBI. The Executive Director of CABBI at that time was Sandy Hazen. She suggested that I take InnLight out of CABBI and make it an independent business, which I did.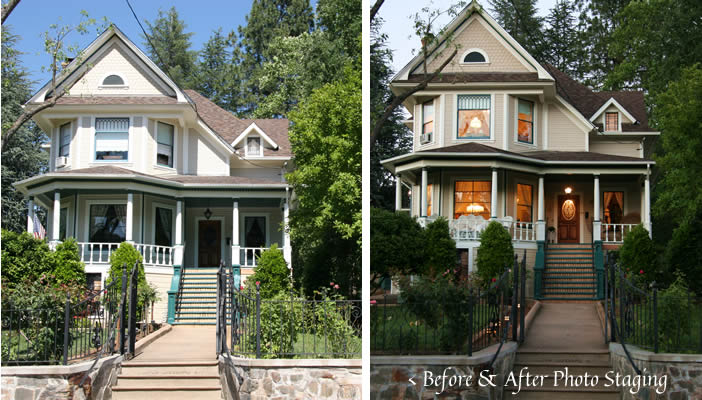 Over the years, I have developed and refined skills in website design, photography, Internet marketing, graphic design and business building. My client list has grown to include many types of owner operated lodging properties, restaurants, chambers of commerce, towns, non profits, and many many more small businesses.
The most rewarding aspect of InnLight Marketing is centered on my clients. I am blessed to have the nicest and most enthusiastic clients possible. Many have been with me from the early years of InnLight Marketing. Nearly all have become friends. Together we brainstorm and build ideas into a profitable business that is able to support my clients and those they love.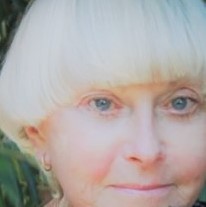 – Christine Gustafson, InnLight

"We can't even begin to express how valuable Christine's expertizes have been for our business. She has helped us expand and grow our vacation rental company. Christine is easy to work with, captures the essence of the business and puts it all together in such a classy, elegant, easy to understand and simple way, that the message gets across the best way possible. She works quietly and surprises you with great results. And she has a lot of patience!
"From the very first moment we started our talks, she understood our needs, our market and our business, and did such a fantastic job on our site that is already paying off. We had bookings with renderings alone, even before we opened!
From 2 very happy customers, thank you, Christine, for so much effort and support."
– Abraham Rosler & Felipe Pallares, Sundaram Luxury Suites, San Pancho Mexico
"We have been working with Christine Gustafson since 2001. In the first month Christine worked with us, she helped us write our mission statement, form a marketing plan which included updating our website, website marketing, rack card and post card designs, a return guest program, media marketing, and setting up a small gift shop. Needless to say she works tirelessly for her clients. Although we know Christine has many clients, we sometimes feel we are her only one. She finds time to listen, seems to always be in touch, answers emails and phone calls almost immediately, comes up with great ideas to promote our inn and has a calming effect during times of stress. Christine has a good eye for design and can turn around a project quickly. Our guests are always complimenting us on our website They find it easy to use, comprehensive in content, and user friendly. We love working with Christine and find her energy, creativity and love of what she does uplifting. She is a big part of our success and we appreciate all she has done for us. Christine believes in the clients she chooses to work with and helps us believe in ourselves. We are members of a regional association of bed and breakfast inns. Last year we recommended that our group hire Christine to design the association web site and to help some of our struggling members as well. She has since met with our group, redesigned the website and helped some of our member inns. Over the years Christine and her husband / photographer – Frank Marshall – have become very good friends of ours and we look forward to working with them for many years to come."
– Michael & Stephanie McCaffrey, McCaffrey House Bed & Breakfast Inn