Innkeeper for Hire – Gwynne Nelson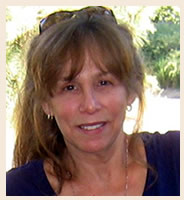 Hospitality, Innkeeping, Inn Sitting
Currently Looking For Full, Part Time or Contract Work
Experienced in management of Boutique Luxury Inns; Excel in top level guest relations with interpersonal skills that build lasting relationships. Self-directed and capable, detail oriented and organized to carry out daily Operations. Proficient in front office management, organization and planning; creating streamlined processes, procedures manuals, and training staff for productivity with measurable results. Ability to lead and develop supportive teams; building on skills and strengths. Effective communication and listening skills with ability to resolve difficult situations and problems arising with guests and staff members. Skilled in strategic sales and maximizing revenue by effectively promoting services and recruiting new business.

RECENT WORK HISTORY
Cottages on River Road
Innkeeper / Night Manager
Dates Employed: Nov 2013 – Feb 2018 (4 yrs 4 mos)
Guerneville, Ca 95446
Independently ran nightly operations of country-style 20 Cottage Inn. Performed as primary Guest Service provider/ Front Desk Manager. Provided the kind of service that results in repeat business and glowing reviews. Handled all front desk face-to-face interactions and procedures, intent on creating a welcome atmosphere. Familiarized guests with grounds, entry, nightly activities. Present and available to handle all situations arising. Responsible for solving problems, troubleshooting issues and remedy. Provided staff Supervision and Support. Handled daily/ future Sales, Groups, Revenue Management, Reports, Communications and Correspondence. Provided Concierge services, arranged on-site Wine Events. Responsible for taking care of the facility and meeting the needs of the guests.
» Single page overview.
» Complete work history.

CONTACT
Gwynne Nelson
Forestville, CA 95436
4gwynne@gmail.com
707-477-3460

MY RECOMMENDATION
I had the opportunity to work with Gwynne while she was employed at Applewood Inn, Restaurant and Spa. I was very impressed with her warmth and professionalism … bright spirit and dedication to the owners of Applewood. I have worked with many innkeepers over the past dozen years, and place Gwynne at the top of the class – honestly the best in the business of hospitality. Anyone who hires her is making the choice of excellence.
– Christine Gustafson, InnLight Marketing

"Gwynne is a diamond as far as innkeepers go. She will bend over backwards to make her guests happy and she has a great sense of diplomacy when working with the public, contractors and service providers. I believe you can tell a lot about a person by what their employees say about them and Gwynne has has trained up dozens of people in their careers she has great respect in the community for it.
"One of the Gwynne's greatest attributes is her vast understanding of hospitality – from accomodations to food & wine to a deep knowledge and appreciaton for the history and natural surroundings of community that she's working within. This allows her to provide her clients with a wealth of experience and insight that would normally take three sets of shoes to fill.
"I wouldn't trust my inn to anyone else. She guards other people's treasures as though they were her own and that is a rare thing these days. Anyone would be lucky to have her."
– Carmen Caricchio